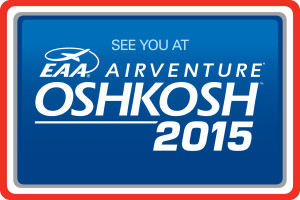 First there is a hum. A whine. The chorus grows until the air is filled with the distinctive sound of flight. They come by the thousands. Acrobatics. Vintage. Warbirds. Homebuilts. Ultralights. Together they will turn sleepy Wittman Regional Airport in Oshkosh, Wisconsin, into the busiest airport in the world. It's time again for EAA AirVenture Oshkosh.
This celebrated annual reunion of planes and pilots takes off July 20th and runs for seven days and nights packed with films, forums, workshops, displays, exhibits, concerts, and entertainment. Daily airshows will again amaze and inspire with noise, smoke and fire. Survivors of long-ago battles will lumber overhead. The world's best acrobatic performers will confound the flight line with their skill and nerve. Modern aircraft of today will inspire wonder about the future.
On the ground here is a makeshift city of aviation neighborhoods teeming with lovers of aircraft of all kinds. More than 500,000 of them come from some 60 countries. The Experimental Aircraft Association, which has put on this aviation gathering for more than 60 years, bills it as The World's Greatest Aviation Celebration. Walking among them, it's easy to see why.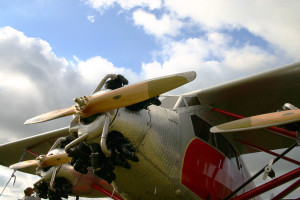 At Boeing Plaza are parked historic warbirds and some of the most modern machines in the air today. The just-renamed Aviation Gateway Park offers interactive displays and a new 30-foot drone cage. In the Homebuilt area, attendees see the results of the craftsman's passion. There is the EAA AirVenture Museum, a vintage hangar, even a seaplane base.
When the sun goes down the volume goes up at concerts, a Theater in the Woods, and AirVenture's version of a drive-in. All around are meals and memories being shared by new friends and old. By nightfall, tents are pitched, some using the shelter of a airplane wing.
'Sharing our love of aviation with others'
The EAA's mission is simple. Promote a love of aviation with others. EAA members "represent every aspect of aviation and often have multiple interests. We fly them. We fix them. We even build them." Members are often referred to as "keepers of the flame."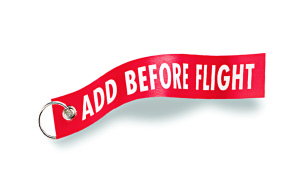 Icom America understands that passion and the community that surrounds aviation. We speak "pilot." That's why our Avionics division uses the slogan "Add Before Flight." Sure, it's a play on the 'Remove Before Flight' tags pilots are used to seeing during their pre-flight checks, but it also speaks to the value that pilots place on safety and preparedness.
Radio Highlights

These radios are military-tough and offer functions such as tag scanning and "flip-flop" channel recall that provides quick access to the last 10 frequencies used.
Icom Is an AirVenture Exhibitor
Icom America has a longstanding relationship with EAA and regularly has a presence attending AirVenture. Thousands of pilots fly in to AirVenture each year and this year is no different. Icom promotes show safety utilizing our radios which have been used on the flight line for event communications.
Visit us in booths 2026 and 2027. Here's to another safe and successful AirVenture. See you in Oshkosh!