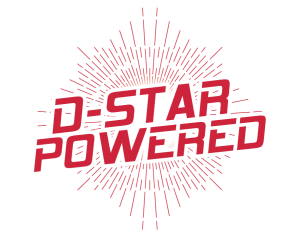 There are currently over 750 D-STAR repeaters in the US. During the 2014 D-STAR QSO Party (held in September each year) over 1,000 hams were on the air from 36 countries. The ten winners received an ID-51 50th Anniversary Edition HT.
This gives you a flavor for the broad reach of D-STAR here in the US and around the world. What I like about it is being able to talk with anyone throughout the world without being at the mercy of the latest sunspot count.
For example, when I was on a DX-pedition to Mozambique a few years ago I was also able to use D-STAR to talk with many Scouts who were on that weekend for Jamboree on the Air. We had reliable clear communication without the pileups and QSB/QRM etc. And, what a blast to talk with Scouts about amateur radio, their current campout, local weather, etc.
SO WHAT IS D-STAR?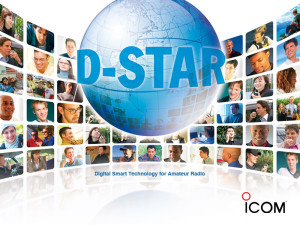 D-STAR stands for Digital Smart Technology for Amateur Radio. It's a open standard digital communication protocol established by the Japan Amateur Radio League (JARL). It offers Digital Voice (DV) and Digital Data (DD), which is short data such as call sign, data message, or GPS position.
One of it's great aspects are repeaters that are linked to other repeaters and reflectors (conference nodes) via the Internet. This essentially sets up a world-wide system using all the features inherent in digital voice and digital data communication.
You can also get on D-STAR through a DV access point dongle. It allows you to set up your computer as an access point to D-STAR gateways and reflectors via the Internet. Then you can use your HT to communicate via your computer to the D-STAR network. How cool.
HOW ABOUT EMERGENCY COMMUNICATIONS?
With it's clear voice transmission and data features, including GPS position reporting, D-STAR is just about perfect for emergency communication. Plus, a system called D-RATS has been developed specifically to facilitate emergency communication.
D-RATS is a multi-platform integrated tool for communication using D-STAR radios. With only a pair of radios as a starting point, or an entire communication network with repeaters, etc., a variety of data transmission methods are supported, including:
Instant-message chat
Automatic beacon messages
File transfers with error detection
Structured forms
GPS position reports
It's a fantastic way to set up your EmComm system.
WHERE CAN I LEARN MORE?
You can find a great deal more information at our D-STAR General Information page. I also really like D-STAR Info for all the latest breaking news and superb support on finding repeaters, downloads, as well as straight forward directions on how to make it all work.
And don't forget to look over the radios with built-in or readily added D-STAR capability:
You can also find some used gear that works great on D-STAR including the IC-2820, ID-800, IC-91, IC-92, IC-V82, IC-U82, IC-2200, and ID-880.
These are all great radios that will get you on D-STAR to take advantage of all the fantastic features and functions. They are not just for the digitally native kids anymore. They are for us all as we activate our favorite aspects of amateur radio.
Ray Novak, N9JA
Division Manager, Amateur and Receiver Products 
Lifetime Amateur Radio Enthusiast