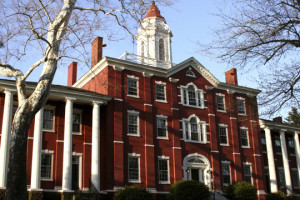 Among the most desired features that universities require of the two-way radio systems is GPS capability.  GPS (or Global Positioning System) provides university staff – such as Security patrols – real-time, location-sensitive information and coverage throughout the campus. Either in-vehicle, on foot, or even on bicycles, university dispatch centers can track patrols with GPS capable devices. Dispatch can see who the closest officer is to an incident and dispatch that officer immediately, then notify others to proceed to the location for backup. Universities view GPS on two-way radios as a major benefit to protecting students, staff, and facilities on the campus.
Other campus departments can also benefit from GPS. Building and Grounds staff can coordinate work assignments across the campus and respond to issues called in on a timely basis.  Facilities managers can exchange GPS data with their department staff when they are on location.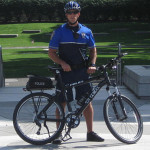 Before implementing a new GPS feature on a radio system, subscriber units should be demoed and tested in various settings and conditions.  This is a great process to ensure the equipment works as proposed.  Campus Police, Safety and other departments using the GPS feature will have complete confidence this performs correctly after this advanced testing is completed.
Icom's F3261/F4261 radios with built-in GPS should be considered for this type of application.