"Intrinsic Safety" (IS) is a protection level for safe operation of electronic equipment in various explosive atmospheres. Petrochemical markets and other industries whose work environments may be exposed to explosive vapors as well as ignitable dust, fibers or filings benefit from use of Intrinsic Safety standards.
Each region of the world has its own standards and certification process.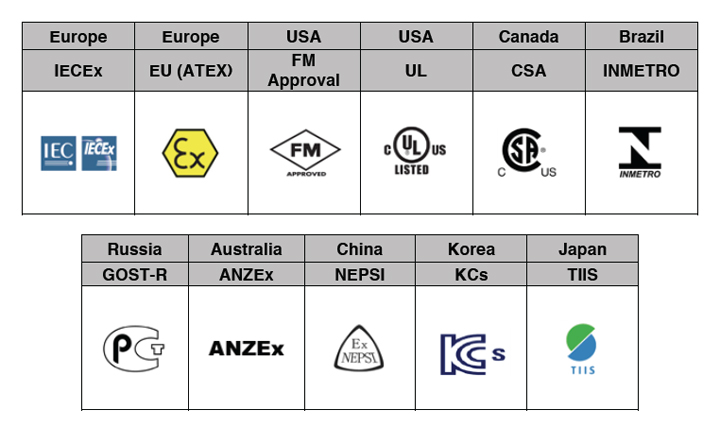 In the U.S., the National Electric Code Article 500, ANSI/NFPA-70, defines the hazardous area by Class, Division, and Groups which indicate the nature of the environment.

The longstanding standard for IS in the U.S. has been the Factory Mutual FM 3610-1988. Although no safety issues have been found with the standard, an effort of "harmonize" the U.S. standard with the international IEC standards began a few years back. For most products manufactured for IS environments, this makes a lot of sense. Manufacturers can design and test to a single standard worldwide. However, for certain niche products such as land mobile radio (LMR), a worldwide standard is not feasible. There just too many local frequency coordination regulations to address. Effective since 2012, Factory Mutual announced a "design freeze" for the FM 3610-1988. By January 2016, manufacturers are required to have their LMR products re-evaluated under FM 3610-2010, or to comply with a LMR specific FM 3640 standard. Unfortunately, these standards limit the transmit power and thus the range of the radio.
An effort was initiated to replace the FM 361-1988 with a new (but similar) standard.  The successful result is ANSI/TIA-4950. Radio manufacturers now have the choice of designing and producing to international standards or domestic standards that are very similar to those in use today from either Factory Mutual (FM) or Underwriters Laboratory (UL).
It is important to note that many customers have specified "FM Approved radios" in their procurement documents and RFPs. It is advisable to specify the level of Intrinsic Safety desired by referring to the Class, Division and Groups usage rather than "FM approved."
Learn more about IS by downloading the following charts: Intrinsic Safety in the World and Summary of Hazardous Area for Intrinsic Safety.