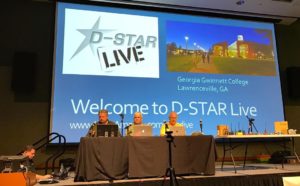 It has been a while since my blog post titled "D-STAR — It's not just for the kids." I was thinking about that this past weekend during D-STAR Live. It isn't just for the kids, but it is easy enough for anyone to get engaged. Plus, there are so many different aspects to explore and they were all on display during this four-hour information packed session.
View the Recording
I'll provide a quick summary here. But, you can find the recording at the bottom of this blog. It's divided into four segments to cover the full four hours.
Who Was There?
The three presenters were John Davis, WB4QDX, from Georgia D-Star; Ed Woodrick, WA4YIH, who runs DSTARInfo.com; and Robin Cutshaw, AA4RC, from Internet Labs. They did the heavy lifting of providing superb insight into every aspect of D-STAR.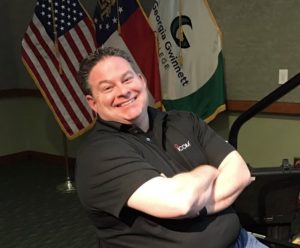 I was behind the scenes operating the audio and video for the live stream., so you won't see me on the video feed but you may hear me chime in from time to time providing further insight into D-STAR development and other aspects.
What Did They Cover?
Here's the list of key topics covered during the session:
D-STAR 101
Setting Up, Programming, and Updating D-STAR Radios
New Features of the ID-51 Plus 2
Kenwood TH-D74A D-STAR Radio
D-STAR Devices
Icom G3 Gateway Software
Question and Answer Session
They start with the basics of D-STAR and work their way into ever more increasing detail. With this approach, beginners can start at the beginning, while more experienced ops can move directly into the more detailed sessions.
The entire workshop was fantastic. I particularly liked Robin's review of the D-STAR Gateway software development from G1 up to the latest G3 software that is currently being installed on repeaters.
How Can I Get Started on D-STAR?
Icom currently has five rigs that work D-STAR. That includes our ID-51A Plus, ID-51A Plus2, ID-5100A, and the IC-7100. Plus, you can add D-STAR to the IC-9100. But don't overlook used equipment. There are a number of excellent D-STAR rigs out there. Also look into the D-STAR devices such as the DV Dongle. This is a very cost-effective way to get into D-STAR.
What About a Repeater for My Club?
We've just announced our Buy-Direct D-STAR Infrastructure Program. You can buy your repeater direct from Icom America or Icom Canada at a discount. And, if you purchase a full DV stack, you receive the ID-RP2D at no cost. It's a great way to get your club started on D-STAR.
D-STAR Live Recordings:
(Videos will take a few moments to load due to size. Please be patient.)
Ray Novak, N9JA
Senior Sales Manager
Lifetime Amateur Radio Enthusiast