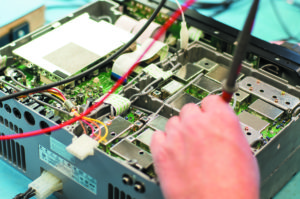 For either the advance or novice radio user, properly maintaining your communications equipment is essential. But what is the best way to do this?
The service department at Icom America's headquarters has a total 131 years of combined experience fixing and servicing Icom radios. They train and support the Icom services centers throughout the county. So they know a thing or two about radios. 
"We love the fact that we have a great product and that we can take care of our customers," technician David Stoppel said. Read More...