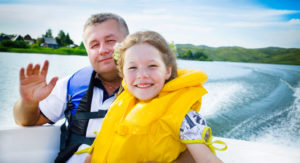 From ships to paddle boats, water safety is number one. While the U.S. Coast Guard has different requirements for different vessels, the concepts behind all safety basics are the same.
Preparation is Prevention
There can be many unforeseen circumstances that can occur while on the water, preparing for the day is crucial when it comes to safety at sea. Start with a pre-departure or vessel safety checklist to review that all systems and required safety equipment are in working condition and onboard. The last thing anyone wants is to be in an emergency situation and have missing or faulty equipment. Read More...