In Icom's 50+ years of providing communication solutions, our amateur radio products have always been on the leading edge of innovation. Our new IC-7300 HF transceiver continues that bold tradition by providing yet another amateur radio first – an RF direct sampling system.
And, it doesn't stop there:
Real-Time Spectrum Scope
Audio Scope
Large Touch Screen Color TFT LCD
Multi-dial Knob for Intuitive Menu Selection
Built-in Automatic Antenna Tuner
Introduced at the Tokyo JARL Hamfair 2015, it's now ready for your ham shack.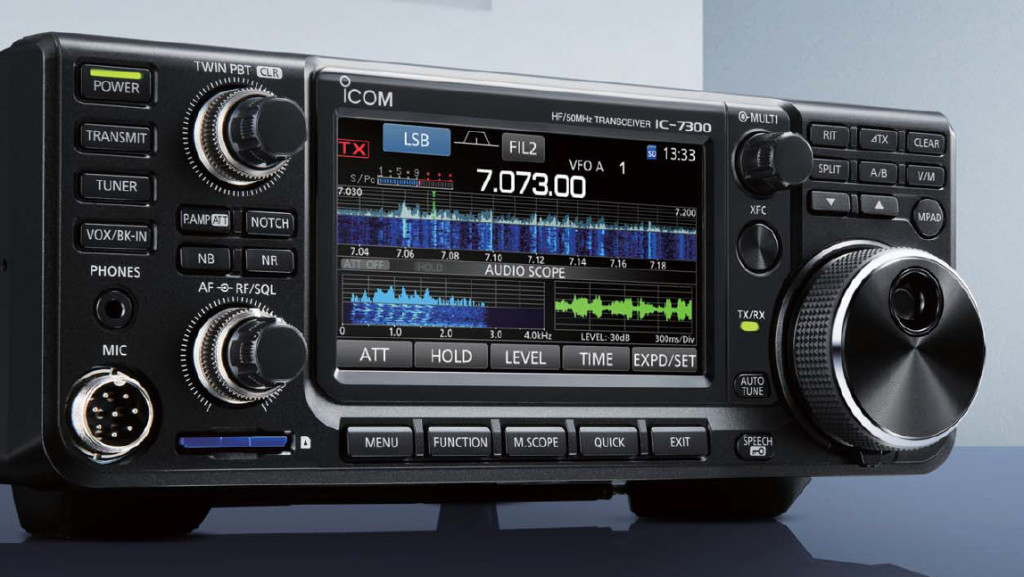 RF Direct Sampling System
We've deployed a field-programmable gate array (FPGA) along with a digital signal processor (DSP) to essentially replace a traditional superheterodyne receiving system. In the bargain, we've eliminated the physical mixer. Read More...