Over the years, I'm sure you have seen one thing about me that is very, very consistent — I feel strongly about getting youth involved in amateur radio. That is a big reason why we support amateur radio activities for Carol Perry's Dayton Hamvention® Youth Forum and the Boy Scouts of America.
In doing so we provide radio stations through the Scouting Loan Stations for Scout Councils, support Jamboree-on-the-Air (JOTA) and sponsor the National Scout Jamboree as the exclusive amateur radio transceiver supplier. Plus, for clubs with a need for Amateur radios for a special event or for support of a radio merit badge outing, check out the Radio Merit Badge radio loan program.
National Scout Jamboree Background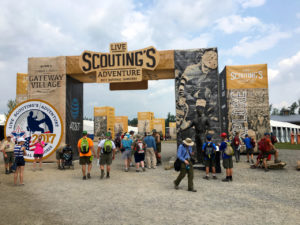 Icom's connection with the National Scout Jamboree actually began in 1981, with equipment loans to K2BSA. In 2012, we signed a formal sponsorship agreement. It has recently been renewed through 2018. As part of that agreement we installed three repeaters at the site of the Jamboree, in West Virginia. Those repeaters not only serve the Jamboree, but all the other scouting activities throughout the year, as well as the local amateur radio community.
2017 National Scout Jamboree and K2BSA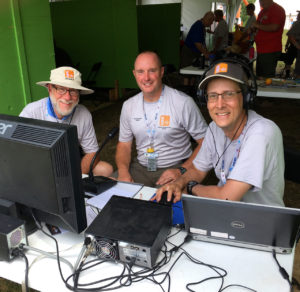 The K2BSA operation at this year's Jamboree involved over 40 volunteer staff members operating a demonstration station, teaching Radio Merit Badge, running a ARDF-Foxhunting course, launching balloons with amateur radio payloads, and activating Summits on the Air.
You can find the full report of the 2017 Jamboree results online at K2BSA 2017 Jamboree After Action Report. Here are a few highlights:
Amateur Radio Demonstrations — 2,457 Scouts
Radio Merit Badge — 305 earned
Amateur Radio Contacts — 1,399 logged
ARDF-Foxhunting — 200 Scouts participated
Icom Gear at Jamboree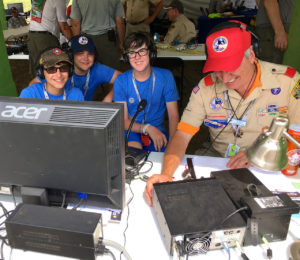 As the official transceiver sponsor, we provided the transceivers, power supplies, speakers, and microphones for the operation. We provided four of our IC-7300 scout loan stations along with an IC-9100, IC-7600, IC-7700, and ID-5100. Everything worked well right out of the box and served to get scouts on the air from the Jamboree.
I will also note that the Summits on the Air activation of the Garden Ground summit was accomplished with an IC-703 with matching backpack. Our gear never goes out of style.
Philmont and K5K
Once again this year we also provided transceivers for the Philmont Scout Ranch and the special event station K5K. This operation served to expose scouts and leaders participating in a Philmont trek to amateur radio. Plus, this year's goal was to provide contacts with the National Scout Jamboree in West Virginia. We provided an IC-7300 along with an IC-7100 for this operation. They were successful with several Jamboree contacts and lots of contacts with other stations around the country as well as on site at Philmont.
Congratulations K2BSA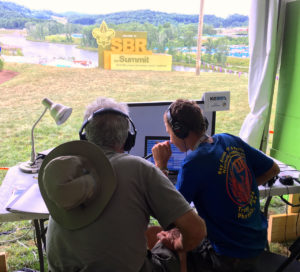 With another successful Jamboree concluded, we offer our congratulations to the K2BSA Amateur Radio Association and the Boy Scouts of America. Another job well done introducing scouts to the science, technology, fun, and magic of amateur radio.
We are looking forward to the World Jamboree in 2019 and the next National Scout Jamboree in 2021. We are delighted that Icom's been able to provide our gear to make the Jamboree successful.
Ray Novak, N9JA
Senior Sales Manager
Lifetime Amateur Radio Enthusiast