Last year I wrote all about the preparation for the Hamvention® in Welcome to the Big Show – complete with circus theme. I even spoke about trying to limit our activities to just three rings.
Well, this year we're actually setting up the three rings: our main booth, the D-STAR booth, and new for 2016 our Land Mobile booth, where I'll be spending some time.
We're even bringing our own circus animal in Max, the Icom America mascot, star of the Zack and Max comic book adventures.
#IcomEverywhere — IC-7300 Front and Center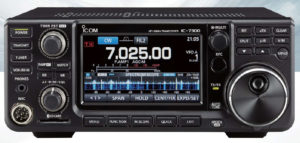 The IC-7300 has been a real hit since its introduction earlier this year. I wrote about this game changer and, without too much tongue-in-cheek, compared it to what King Midas might have wished for if he were a ham.
We'll have three IC-7300s in the main booth including demonstrations of it in operation with our RS-BA1 Remote Control Software that allows the 7300's bandscope and waterfall to be shown on your computer display, either in your shack or via remote control.
Check out this great video for a glimpse of the 7300 and the RS-BA1 software video in action but make sure you come by our booth to see it in person.
#IcomEverywhere — Max from Icom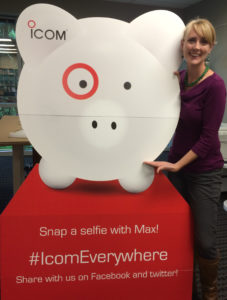 As I noted earlier, Max, the Icom America Mascot, made famous in the Zack and Max comic books, will be in the main Icom booth for selfies. You can post your selfie with Max and the #IcomEverywhere hashtag to participate in our social media experiment.
There will also be Max impersonators all around Dayton, including one at the Crowne Plaza following all the excitement of Contest University as well as the many Contest events including the Contest Dinner.
Log your callsign, take a selfie and enjoy. There will also be a mobile Max following the Icom Video Crew on their various video assignments. Again, log your call and post your #IcomEverywhere to social media.
#IcomEverywhere — AmateurLogic.TV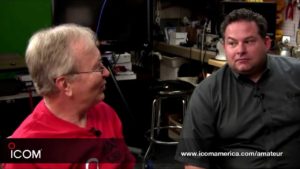 It's not just Max at our booth but also George and Tommy from AmateurLogic.TV. I'm sure they will have something to say about the menagerie we've collected. They will also be interviewing various ham celebrities attending the Hamvention®.
You never know, but Tommy just might sing the ALTV theme song! Obviously, this is a must see. They'll be shooting in front of a live audience on both Friday and Saturday afternoons.
#IcomEverywhere — Sponsor Support
Icom America supports, through sponsorship, quite a few events and activities throughout the year. At the Hamvention® we're active sponsors of Contest University, DX Dinner, Contest Dinner, D-Star InfoCon, Antenna Forum, Youth Forum, and AmateurLogic.TV. We hope you will be able to attend some of the events and enjoy the camaraderie with your fellow hams.
#IcomEverywhere — Scouting Support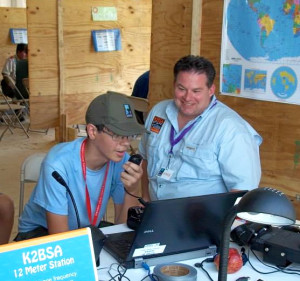 Plus, we support Scouting throughout the year, recently renewing our sponsorship through 2018. We're excited to announce that our station loan program kits we've established for Scout Councils will be replaced with brand new IC-7300 transceivers over the next year.
We're delighted to provide this fantastic transceiver that will prove fascinating to Scouts with its touchscreen and bandpass display – matching closely with the smart phones in their pockets. Stay tuned as I'll be writing more about this in an upcoming post. Make sure you also stop by the Ham Radio and Scouting in Action booth at the ARRL Expo for all the latest happenings in Radio Scouting.
#IcomEverywhere — Prizes
A big highlight for everyone at the Hamvention® is the prize drawings. Icom America has always been a supporter and this year we're providing: IC-7300, IC-7100, IC-718, IC-2300H, IC-2730A, IC-T70A, ID-51A Plus, ID-51A PLUS colors (PDF), and ID-880H. Maybe you're going to be one of the very lucky winners!
We're also supporting these events with even more prizes:
D-STAR Class, Friday, 8 AM, Drury Inn Dayton North, ID-51A Plus
D-STAR Event, Friday, 6:30 PM, Drury Inn Dayton North, ID-51A Plus
DX Dinner*, Friday, 7 PM, Dayton Marriott, IC-7300
Youth Forum, Saturday, 9:15 AM, Room 2, ID-51 A Plus for all presenters and IC-7100 for raffle
Contest Dinner*, Saturday, 6:30 PM Crowne Plaza, IC-7600
Kansas City Pile-Up, 8:00 PM Crowne Plaza, IC-7300
Note that for some events you'll need a ticket* or be a participant to qualify for prizes.
#IcomEverywhere — Youth Forum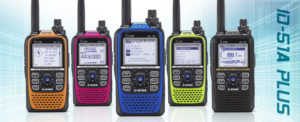 As you know, I'm a big supporter of youth programs that leverage the science, technology, engineering, and mathematics (STEM) of amateur radio. That's why we love working with Carole Perry, WB2MGP, in her work with youth, including the Hamvention® Youth Forum. Just look at the line up this year and their presentations:
Maria Lysandrou, KD9BUS, age 17, "Attracting Females into Our Hobby"
Kelsey Seymour, K3LSY, age 17, "Preparing Yourself: An in-depth look at Go-Kits for Emergencies"
Brandon Geik WA9REV, age 16, "ARISS Contact and Cell Phones Down and Radios Up"
Eli Musgrave KM4HFZ, age 15, and Zach Haidari, KM4QIV, age 14, "Discover the Fun and Magic of Digital Radio Communications"
Hope Lea, KM4IPF, age 9, "Talking through the Birds"
Skyler Fennell, KD0WHB, age 17, "Home Brewing on a Budget"
Jacob Nagal, AD0JA, age 16, "Programming New Radios"
Marty Sullaway, KC1CWF, age 13, "Home Brewing Fun"
William Ferguson, KJ4EYZ, age 14, "Setting Up a Radio Station to Chase DX"
Dhruv Rebba, KC9ZJX, age 12, "His Inspirations and Accomplishments in Ham Radio"
Add the Youth Forum to your agenda to be inspired about the future of our great hobby.
#IcomEverywhere — Live Streaming
Dayton isn't just about those who are attending in person. We like to do all we can to share the activities with those at home. Our live video streaming coverage has been successfully covering the Dayton Hamvention® since 2013. This year we'll be covering Contest University and D-STAR InfoCon. Plus, Ham Nation will be on the air Wednesday, May 18, from the Crowne Plaza in Dayton.
AmateurLogic.TV will also be recording live from our booth, so we hope you will tune in once the event is posted!
I encourage you to tune in if you can't make it to Dayton. No need to miss out on the IC-7300 demos either. Try the IC-7300 in AmateurLogic.TV's in-depth review video.
#IcomEverywhere — Dayton Show specials*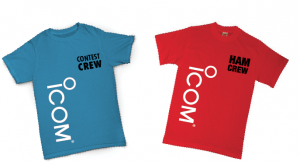 For those who purchase* an IC-7300 at the Dayton Hamvention, stop by the Icom Main booth for your Icom IC-7300 baseball cap and commemorative IC-7300 QSL cards!**
For those who purchase* an IC-7600 and IC-7700 at the Dayton Hamvention, stop by the Icom Main booth for your choice of an Icom Ham Crew or Icom Contest Crew T-Shirt.**
For those who purchase* an IC-7851 at the Dayton Hamvention, stop by the Icom Main booth for your choice of an Icom Ham Crew or ICOM Contest Crew T-Shirt as well as your IC-7851 Welcome Mat**.
*(Purchased at the Dayton Hamvention, between the dates of May 20th – 22nd. Internet or in-store purchases do not qualify)
**While supplies last and you must come by the Icom booth with your proof of purchase and complete our customer survey.
#IcomEverywhere — We Are Everywhere!
As you can see, there's a great deal going on at the Dayton Hamvention® this year. Stop by our booths, watch for Max, generate a few selfies, and have fun. Or, watch the live streaming to bring a bit of the fun and excitement home.
Then let us know how well our #IcomEverywhere campaign worked!
73,
Ray Novak, N9JA
Senior Sales Manager
Lifetime Amateur Radio Enthusiast